Twenty-three-year old Dakoda Armstrong grew up in New Castle, Ind., just about an hour from one of the most historic tracks for auto racing in the world. This weekend, he'll make his first ever NASCAR start at the two-and-a-half mile track. He grew up attending races at Indianapolis, even getting the chance to race in the infield on a much smaller scale, but this weekend he'll get to realize his dream of competing on the "big track."
While this will be Armstrong's first start, the NASCAR Nationwide Series team at Richard Petty Motorsports has two starts at the famed track where they have had great success. In those two starts, the team has never finished outside of the Top-10, earning a sixth and a ninth-place finish. The team even celebrated after their sixth-place finish in 2012, earning the highest finish out of three other Dash 4 Cash drivers and earning $100,000. The team is not eligible for the prize this weekend but is looking to qualify for the final Dash 4 Cash race in Iowa as a top finisher in Indy.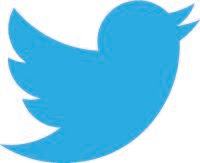 Heading back to his roots, @DakodaArmstrong to make debut at historic hometown track, @IMS. #NASCAR
This weekend, @Dakoda Armstrong returns to his roots to make his debut at his historic hometown track, @Indianapolis Motor Speedway. 
"I grew up in Indy, so I know a lot about the track but I've never raced there. It's a very unique track, and it has its challenges. We've talked about what we want to do there, and it's one of those places that you really want to run well. I especially want to run well there since it's my hometown. Our sponsor, WinField, will have a lot of people there since Indy is pretty much right in the middle of the agricultural world.
"Growing up close to the track, I can remember going to one of my first races there, and Jeff Gordon winning and I just thought that was so cool. He came from the same open wheel background as I did, and he was someone that I looked up to. Right after one of first races that I attended at Indy, the track had a quarter midget race in the infield that I raced in, and I won the championship the first year they had it. I actually already have a ring from there, just not the big track. Now, hopefully we can go win on the big track."
RPM PR