Since the beginning of the season, Dakoda Armstrong and the WinField team set a goal to improve their mile-and-a-half program. Earlier in the year, the team tested at Nashville Superspeedway, a 1.3-mile track, and participated in the test just a few weeks ago at Kentucky Speedway. The team will use this weekend's race at Chicagoland Speedway to assess their progress.  
Armstrong has a total of five starts at the mile-and-a-half track in different racing series, including one ARCA Racing Series, three NASCAR Camping World Truck Series and one NASCAR Nationwide Series start. In those five starts, he has two Top-15 and five Top-20 finishes. His most recent start came last year in the Nationwide series event where he finished 15th, his second-best finish at the track. 
The Nationwide team at Richard Petty Motorsports has seen success at the track with one Top-Five and two Top-10 finishes in four starts. The team has an average finish of 11.5 at the Joliet, Ill., track.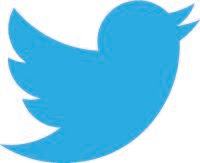 .@DakodaArmstrong & No.43 team look for improvement at @ChicagolndSpwy with 1.5-mile program. #NASCAR
This weekend, Dakoda Armstrong and the No. 43 WinField Ford team look for improvement in their 1.5-mile program at @Chicagoland Speedway after two tests earlier this year.
"We're been working on our mile-and-a-half program, so I'm looking forward to heading to Chicago and seeing where we're at, how much we've improved from the last mile-and-a-half track and what we still need to work on. One of the things I'd like to see the most is making the car handling tighter through traffic. Chicago is one of the most generic mile-and-a-half tracks on the circuit, so it will be a good track to get our set-ups dialed in. It's a place you want to be good because it will set you up to be good at other tracks that are the same distance." 
RPM PR