Dakoda Armstrong and the No. 43 WinField team head to Kentucky with some good vibes. While the end result doesn't show it, the team gained some momentum at Road America last week with a strong showing until the weather changed their fate. Another positive going into the weekend, not only does the team and driver have experience at the Kentucky track, but they have the stats to prove it.
Armstrong has six starts in different racing series at the one-and-a-half mile track, including one ARCA Series start, four NASCAR Camping World Truck Series starts and one Nationwide Series start. He's accumulated one Top-10 and three Top-15 finishes. Armstrong earned his best finish of ninth in the Truck Series in 2011, and earned a 13th-place finish in his only Nationwide start last year.
Richard Petty Motorsports has four starts at Kentucky in the Nationwide Series, earning a best finish of fourth in the June race of 2012.  The team has only finished outside of the Top-10 once.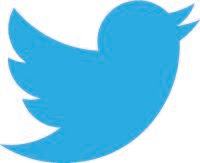 .@DakodaArmstrong wants to best last year's @NASCAR_NNS finish at @KySpeedway w/ Top-10 this weekend. #NASCAR
 @Dakoda Armstrong has one Nationwide start at @Kentucky Speedway, earning a Top-15 finish last year. This weekend, he'll look to top that with a Top-10 finish in the No. 43 WinField Ford. 
"Kentucky is the roughest, as far as the actual track conditions, that we go to. It's also just a weird-shaped track.  It's a mile-and-a-half but it feels smaller and it's flatter than most. You're always working on getting as much grip as you can and keeping the car tight.  Then you have to make sure you get over those bumps.  You work on a soft spring and shock package because it' a bumpy ride around the track. 
"We had a pretty decent weekend at Road America until the rain came. Because of that, I'm excited to get to Kentucky.  Hopefully we can carry that momentum into this weekend. I finished 13th in the Nationwide race here last year so I'm ready to get a solid Top-10 finish this weekend."

RPM PR