As a Sunoco Rookie, Dakoda Armstrong is still finding his groove on many of the tracks on the NASCAR Nationwide Series circuit. However, it's safe to say that Talladega (Ala.) Superspeedway isn't one of them. Armstrong has only four starts in other racing series at the Alabama track and has already made the trip to Victory Lane in the ARCA Racing Series in 2010. Armstrong has two starts at the 2.66-mile track in the NASCAR Camping World Truck Series, with one top-five and an average finish of 11th. 
This weekend, the No. 43 WinField Ford Mustang will have the Alabama Farmers Cooperative and Agri-AFC on the quarter panels. The Alabama Farmers Cooperative is a regional federated supply and marketing agricultural cooperative, providing farmers in the state of Alabama a full range of agricultural supplies and services. Agri-AFC was formed in the fall of 2003 as a joint venture between Alabama Farmers Cooperative and WinField Solutions. The joint venture was formed to give the local cooperative members of Alabama Farmers Cooperative more competitively priced crop input products and availability of new products for their producers.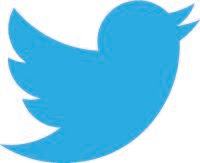 #SunocoRookie @DakodaArmstrong returns to @TalladegaSuperS, one of his favorite tracks. #NASCAR 
@Sunoco Rookie, @Dakoda Armstrong heads to one of his favorite tracks this weekend, @Talladega Superspeedway. He already has one win at the Alabama track in the @ARCA Racing Series and will look to earn another trip to Victory Lane this weekend.    
"Talladega is one of my favorite tracks. It's a lot of fun. Even though you're close to other cars and in the draft, I feel like you can control your car there more than you can even at Daytona. It's wider and definitely easier to get three grooves and even a fourth groove. You can move around a little bit more. I ran well there in the trucks and have a win at Talladega in the ARCA series, so I think we'll be pretty good. It will be different to not have tandem racing this year, but we'll figure out this new style of speedway racing. A lot of it is just finishing the race, stay out of trouble and just being at the right place at the right time.
"With the new style of racing, you have to strategize a lot more and make your move a lot sooner. You won't see anyone waiting for two laps to go anymore. You really have to make sure you're in the perfect position at the end, so it will be interesting to see how it all plays out."
RPM PR