Dakoda Armstrong will have a new look this weekend at Bristol Motor Speedway. Fresh from Florida will make their 2014 debut on the No. 43 Ford Mustang for their first of three primary races this season. They will also be featured at the Charlotte race in May and the Daytona race in July.  
Armstrong has two NASCAR Camping World Truck Series (NCWTS) starts at the .533-mile track. He earned his best finish last year with an 18th-place finish. Armstrong has 10 starts in the NCWTS at tracks that are less than one-mile with two top-10 finishes. This weekend's race will be Armstrong's first NASCAR Nationwide Series (NNS) start at Bristol. As an organization, the young NNS team has four starts with one top-10 and three top-15 finishes. The team's best finish of eighth came in 2012 with Michael Annett behind the wheel.   
Fans will have a chance to ask Armstrong their questions at the Ford Racing Display located in the Fan Zone at Bristol Motor Speedway on Saturday, March 15th from 9:15 to 9:30 a.m. ET.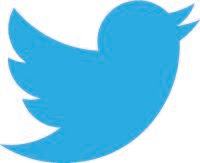 This weekend at @BMSUpdates, @FreshfromFL will make their 2014 debut on the #43 @NASCAR_NNS car with @DakodaArmstrong behind the wheel. 
@Fresh from Florida will make their 2014 debut on the No. 43 Nationwide car this weekend at @Bristol Motor Speedway with @Dakoda Armstrong behind the wheel. You'll be able to catch all of the action inside of the cockpit with the Fresh from Florida in-car camera during @ESPN2's live broadcast of the race on Saturday. 
Armstrong Weekend Chatter
"Bristol is a fun place. I like the shorter tracks. It's just one of those places that you need to get everything right. The line there has moved up too, and I've noticed that the Nationwide drivers really like to run the higher groove there. Usually, everyone starts off practice running the bottom and then move up before it's over to make sure that your car is going to work in both areas and to make sure you're able to pass and run well anywhere on the track. I'm really excited because I think we'll be good there.
"I've raced at Bristol in the truck series, and I think it's one of the places where there won't be too much difference between the trucks and the Nationwide car. The power will be pretty close to the same and aero won't be as important. The biggest thing is to get it to turn on such a fast track.
"I'm looking forward to having Fresh from Florida on the car this weekend. Obviously, I grew up in a family with an agricultural background, and WinField is an agricultural company, so to represent an entire state's agricultural efforts is really, really cool. It's the perfect tie in for our team, and I hope we can give them a strong finish. "
RPM PR