● At the midway point of the NASCAR Cup Series regular season, Chase Briscoe, driver of the No. 14 Mahindra Tractors Ford Mustang for Stewart-Haas Racing, sits 16th in the driver standings, five points above the playoff cutoff line.
● Briscoe will make his third Coca-Cola 600 start Sunday at Charlotte (N.C.) Motor Speedway. Best of his two previous starts in the season's longest race was his fourth-place effort earned last May. It was a solid, top-five result, but it came after Briscoe spun while battling Kyle Larson for the lead on the penultimate lap.
● The No. 14 team will honor the memory of U.S. Navy Hospitalman James Oxley from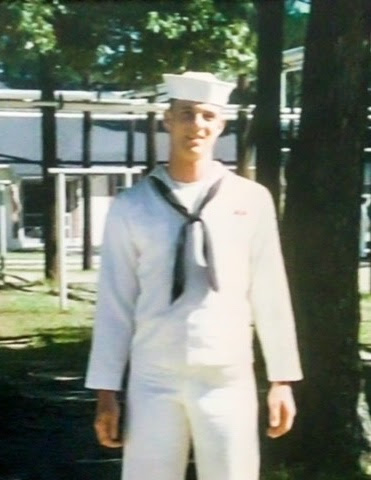 Bradford, Pennsylvania, this weekend as part of
NASCAR's annual "600 Miles of Remembrance." Born April 3, 1946, to Keith and Mary Oxley, he was a high school athlete who lettered in basketball and football prior to his graduation in 1965. After enlisting in the U.S. Navy in 1966, he went on to train as a Navy Corpsman, obtaining the rank of Hospitalman. After eight weeks of warfare training at Camp Lejeune, he deployed to Vietnam on July 15, 1967, attached to the 3rd Marines Division 2nd Battalion 9th Marines "Fox" Company, which was stationed out of "Leatherneck Square" Quang Tri Province Firebase Dong Ha. On Nov. 30, 1967, his squad was part of Operation Kentucky, where it overran a People's Army of Vietnam bunker. Fifty-three members of Oxley's squad were wounded in the operation with 15 Marines lost, including the 21-year-old Hospitalman. Oxley was the recipient of the Purple Heart, Combat Action Ribbon, National Defense Service Medal, Navy Presidential Unit Citation, Vietnam Gallantry Cross, Navy Good Conduct Medal and the Navy Expeditionary Medal.
● In four NASCAR Xfinity Series starts on the 1.5-mile Charlotte oval, Briscoe has a best finish of sixth last May after starting second. He did visit the track's victory lane after scoring his first career Xfinity Series victory on the Charlotte Motor Speedway Roval in October 2018.
● Briscoe also made one NASCAR Truck Series appearance in May 2017, when he started second and finished 11th in the N.C. Education Lottery 200.
Chase Briscoe, Driver of the No. 14 Mahindra Tractors Ford Mustang for Stewart-Haas Racing:
The No. 14 team has struggled on the mile-and-a-half tracks this year, but last year you had a great performance in the Coca-Cola 600. With it being the longest race of the season, does that give the team time to make adjustments needed while still having a chance in the end?
"I'm trying to stay optimistic. The mile-and-a-half tracks have definitely been kind of a weak link for us, but I do feel like the last few weeks we have found some things that could help. And truthfully, last year we kind of struggled up until the Coca-Cola 600 and then we were good there. So, I'm trying to stay optimistic. I think it will be an uphill battle, but we can go there and hopefully compete. It's a long enough race where anything can happen. So, hopefully, we can go there and have another run where we're contending for the win."
If you had the chance to run the 2022 Coca-Cola 600 again, would you do anything differently?
"I'd do some things differently. You know, I had (Kyle) Larson cleared with four or five laps to go and I didn't take the spot. I probably could've been more aggressive there and maybe would've ended up winning the race."
So, are you seeking redemption?
"Maybe a little bit. I definitely feel like it hurts a little more when you get that close and don't pull it off. So, yeah, I think I'll be looking for it."
Every year we celebrate 600 Miles of Remembrance at the Coca-Cola 600 and you get to carry the name of a military hero on your car. How does it feel to see the added red, white and blue, and that name on the windshield as you go to climb in the car?
"Yeah, it's always a really special event. A lot of the Gold Star families come out and it just gives you a little bit more motivation to perform well. I've always enjoyed getting to meet the families and hear more about the sacrifice that their family member made, get to know a little bit more about what they were like, and just get to know that person who's name is riding along. It's just always a really special day and something that I've always enjoyed being able to do."
TSC PR