Last weekend, the No. 43 team took a big hit in the Championship Point Standings after an on-track incident relegated the team to a 39th-place finish. Now 17th in points, Aric Almirola is 30 points outside of the current Chase transfer spot of 15th. With Kyle Busch just 23 points outside of a transfer spot, the team will have to aim to hold the 14th spot in points when the regular season comes to a close in Richmond. They are currently 50 points outside of 14th in points. With six races left, the team will focus on solid finishes and work hard to challenge for a win to guarantee a spot in the Chase for the NASCAR Sprint Cup.
Almirola has seven Sprint Cup starts at the "Tricky Triangle" with a best finish of 18th. He also has a start in the Truck Series where he scored a fourth-place finish.
The U.S. Air Force will return to the No. 43 Ford this weekend at Pocono Raceway for their second of three races this season. Almirola drove the patriotic paint scheme earlier this year at Charlotte for Memorial Day weekend.
"The King" Richard Petty will join Smithfield and their "Helping Hungry Homes" program this weekend to donate protein to Second Harvest Food Bank of Lehigh Valley & Northeast Pennsylvania in partnership with Weis Markets. The donation will take place at Weis Markets on Route 611, Tannersville Plaza in Tannersville, Penn.

Saturday, August 1 at 11 a.m.

In addition to the donation, the first 50 fans to arrive prior to the start of the donation will receive a wristband to participate in an on-site autograph session following the donation presentation, during which Petty will sign one item per fan.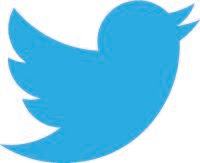 #43 @USAirForce team & @Aric_Almirola still eyeing #Chase spot with 6 races left in season. #NASCAR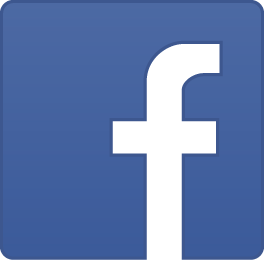 @Aric Almirola and the No. 43 @U.S. Air Force Recruiting @Ford Performance team still eyeing Chase for the NASCAR Sprint Cup spot with six races left this season.

"Last weekend was a really tough one for us. We went into the weekend right in the thick of the hunt for a Chase spot. With six races left to qualify, we're now on the outside looking in and have some work to do to get ourselves back on the Chase Grid. I think this team is ready to battle starting this weekend at Pocono. We have a few races in the next six circled as ones where we think we can compete for a win and secure a spot in the Chase.
"I feel like we made some good progress during the June race weekend at Pocono. I felt like the last set of changes we made in the race really improved the car's handling and was really disappointed that we didn't get a chance to see where we could finish. We'll start the weekend from there and hopefully be able to contend for a Top-10 finish this weekend.
"The Air Force is back on the car this weekend which is exciting. We meet with different Generals and are part of DEPper swear-ins throughout the year, but it is always special for me to drive that Air Force paint scheme. I'm honored to represent the Air Force and hope that we can get them a good finish this weekend."

RPM PR