Aric Almirola and the No. 43 Smithfield Ford team head to Daytona International Speedway ready to defend their Coke Zero 400 win. After scoring his first Sprint Cup Series win in historic fashion, Almirola is eager to repeat a trip to Victory Lane and secure a spot in the Chase for the NASCAR Sprint Cup. The No. 43 team has shown consistency this season, something they struggled with last year, and feels they are in a much better place to compete in the Chase. This weekend provides a great opportunity for the team to score a win and secure their spot in the 2015 Chase.
Almirola will also compete in Saturday's NASCAR XFINITY Series event in the No. 98 Fresh From Florida Ford. He competed in six events with the Biagi DenBeste Racing team this season, including races at Daytona and Talladega. The team finished in the Top-10 in both restrictor plate races and contended for the win throughout the each race. They look to score their first win of the season with Almirola behind the wheel on Saturday.
Almirola made eight Sprint Cup Series starts at his home track since his debut in 2009. Thirty years to the day that Richard Petty scored his 200th win at Daytona, Almirola and team brought the No. 43 to Victory Lane in the Fourth of July race last year. Almirola also has five starts in the NASCAR XFINITY Series where he scored a pole and two Top-10 finishes.
Hungry race fans don't fret. This weekend, fans at Daytona will have the opportunity to compete in the Whole Hog Challenge for a chance to go to Miami and compete for the Grand Prize. Fans can head to the Smithfield display all weekend to sign up. Almirola and "The King" Richard Petty will be on hand at the Smithfield display in the fan area to judge the eating contest on Sunday at 4:25 p.m. Almirola will also make an appearance at the Sprint Fan Zone Stage at 5 p.m. on Sunday.
Fans at home will have the chance to take a look at the No. 43 team behind the scenes as NBC airs a documentary special "Chasing 43" presented by Smithfield Sunday at 4 p.m. ET. Welcoming the network back to NASCAR, a crew spent time with the No. 43 team during the last three months and will showcase them in this hour special. Fans can watch the trailer to "Chasing 43" at http://on.fb.me/1LT9QKq.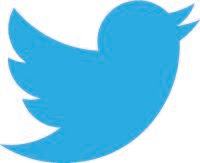 #43 @SmithfieldBrand team and @Aric_Almirola ready to defend race win at @DISUpdates this weekend. #NASCAR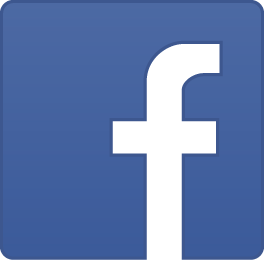 @Aric Almirola and No. 43 @Smithfield @Ford Performance team ready to defend their Coke Zero 400 race win at @Daytona International Speedway this weekend. 

"Daytona always has a special place in my heart, and after winning there last year, it's that much stronger. There is something so special about racing under the lights there during Fourth of July weekend. The race is a bit of a crapshoot. But, we've shown that we have power at the Superspeedways with Roush Yates Engines and that our chassis are fast, so I look forward to seeing how we do under the lights on Sunday.
"I'm excited to race again with Biagi DenBeste Racing in the XFINITY Series. We raced at both Daytona and Talladega earlier this year and were very competitive. Hopefully, we can start the weekend off right and score a win on Saturday too.
"I am so thrilled that 'Chasing 43' will finally air this weekend. It took a lot of hard work to put it together. The NBC crew did such a great job. I could watch it 100 times. Hopefully, the fans will feel the same way when they watch it on Sunday.
"We've also got a Whole Hog Challenge competition on Sunday, which is always a great event to be a part of. Smithfield does a good job of making sure the fans have fun during the event and 'The King' and I enjoy it too. We'll have to see if my fellow Floridians can beat the records set so far in the Whole Hog Challenge."

RPM PR