This weekend is not only special because the Sprint Cup Series races their longest race of the season, but also, all of the series' teams will be honoring fallen servicemen. Aric Almirola and team will have the privilege to carry fallen Special Tactics Airmen Capt. Derek M. Argel on the No. 43 Air Force Ford.
Argel, whose story will be featured in "Brush of Honor" on the Inspiration Network Monday, May 25, was born in Lompoc, California. A skilled athlete, he lettered on the water polo team at the United States Air Force Academy all four years, earning all-conference honors as a senior. After commissioning into the Air Force, he completed the arduous Combat Control training pipeline and earned the red beret of a Special Tactics Officer. During his deployment overseas, he directed operations and led Special Tactics survey and assessment teams to establish landing zones for aircraft across three separate continents within United States Central Command.
On May 30, 2005, Argel was on a landing zone and survey mission in support of Operation Iraqi Freedom in eastern Diyala province, Iraq, when the Iraqi air force aircraft crashed, killing Argel, the pilot, co-pilot and two other Special Tactics Airmen. He was awarded the Bronze Star with Valor posthumously.
Almirola has six starts at Charlotte Motor Speedway where he won one pole and scored two Top-15 finishes, including his best finish of 11th. This season, the No. 43 team is consistent at intermediate tracks. In four intermediate races, they scored three 11th-place finishes and Top-20 finishes in all four races.
Almirola will also compete in the Biagi-DenBeste Racing No. 98 Ford in Saturday's NASCAR XFINITY race. He has seven XFINITY Series starts at the 1.5-mile track, including one Top-Five and three Top-10 finishes.
Fans in the Charlotte area are invited to stop by the RPM shop on Friday, May 22 for their annual Fan Day. Doors open at 8am and 200 wristbands will be distributed for fans to meet Almirola, his teammates, Dale Inman and "The King" Richard Petty. Sunday, fans at Charlotte Motor Speedway will have the opportunity to meet Almirola at 3:05 p.m. at the U.S. Air Force display in the fan area.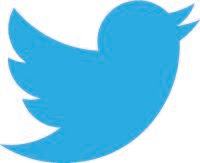 #43 @USAirForce team and @Aric_Almirola have privilege to honor Capt. Derek M. Argel in at @CLTMotorSpeedway this weekend. #AFRacing #NASCAR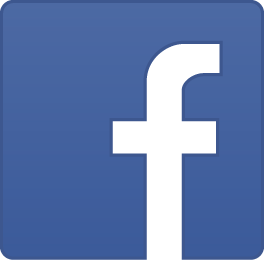 @Aric Almirola and team will have the privilege to honor @United States Air Force Capt. Derek M. Argel on the No. 43 Air Force Ford in the Coca-Cola 600 this weekend at @Charlotte Motor Speedway.

"Six hundred miles is a long race. That extra 100 miles isn't that bad physically, but it is mentally. It's abnormal for us. We're used to running three and a half hours, every once in a while we get a four hour race. The 600 seems to average quite a bit over four hours. It's just a long time to be in a racecar whether it's handling well or not and trying to stay on top of the racetrack. It changes so much throughout the day. It starts in the heat of the afternoon and finishes in the coolness of the night, so there is a lot going on.

 

"We've been pretty good at the intermediate tracks this year but need to find some more speed. We had a tough night at the All-Star race. We've regrouped and are bringing a chassis we finished 11th with in Kansas, so hopefully we unload a good car on Thursday to get dialed in for Sunday. It's a long race, so we'll have time to get it right and hopefully be there at the end.

 

"I'm honored to represent Captain Argel and all of the Air Force this weekend in the Coca-Cola 600. To be able to display his name on our car for the 10th anniversary of his death is really special. Without Captain Argel's sacrifice, we wouldn't be able to compete on Sunday. Hopefully, when fans watch the race on Sunday, they'll stop and think about what the men and women of the Air Force sacrifice for them every day."



RPM PR