If you look at Sam Hornish Jr.'s calendar, there's a good chance Texas Motor Speedway is circled bright and bold. Hornish had success at the 1.5-mile track over the last 15 years in NASCAR's top series and in the IndyCar Series.
His early success came in IndyCar, where he visited the Winner's Circle three times, earned five podium finishes and two poles. His average finish at the track in the series is 9.6. What's even more impressive is Hornish holds several records at the 1.5-mile track including Closest Winning Margin (0.0096 of a second over Helio Castroneves in 2002), Most Laps Led By Winner (159 in 2007), Youngest Winner (22 years, 96 days in 2001) and the race record for the 550 kilometers race distance, which he set in his 19th and final win in IndyCar in 2007.
In the Sprint Cup Series, Hornish has seven starts at Texas. He earned his best finish of second in the Spring of 2010 and finished 17th at the track twice for his highest finishes in the series. In eight XFINITY Series starts, Hornish accumulated one Top-Five and three Top-10 finishes. He earned his best finish of third in the Fall of 2013, and he has an average finish of 16th in the XFINITY Series.
Hornish will have two chances to become the speedway's first driver to win in IndyCar and NASCAR this weekend. In addition to driving the No. 9 Ford, he'll also drive the No. 98 Ford in the XFINITY Series race for Biagi-DenBeste Racing.
Another valued partner of Medallion Bank, Lyon Financial, will be on the hood of the No. 9 Ford this weekend. Lyon Financial offers nationwide home improvement lending solutions with an emphasis on swimming pool financing. The company's focus on pool financing means that unlike most banks, credit unions and investors, they develop loan products specifically designed for pool construction. Lyon Financial's outstanding customer service puts them head-and-shoulders above other loan options.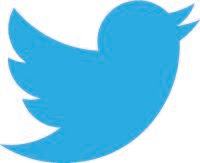 This weekend, @SamHornish has 2 chances to be 1st driver to win @IndyCar & @NASCAR races at @TXMotorSpeedway. #NASCAR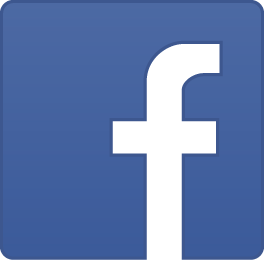 This weekend, @SamHornish has 2 chances to be 1st driver to win @IndyCar & @NASCAR races at @TXMotorSpeedway. #NASCAR
"I'm always excited to go back to Texas. I have so many good memories from running there on the IndyCar side. I've had some really good runs in the XFINITY series there, as well. I like the track. It provides you with a lot of opportunities for different places to run on the track. Some of the mile-and-a-half tracks now, there are only one or two lanes where you can race, so when we get to places like Texas and Atlanta, it's a lot of fun because if your car isn't perfect you can move around and find a place to make it a little bit better.
"I've been going to Texas for over 15 years and just to have the opportunity to continue to go back there is really exciting. It's definitely one of the tracks that I circle on my calendar and look forward to going to and for more than just what the race track provides."

RPM PR