Race Highlights:
Richard Childress Racing teammates Paul Menard, Ryan Newman and Austin Dillon finished fourth, fifth and 16th, respectively, in the Auto Club 400 at Auto Club Speedway.

Newman ranks sixth in the Sprint Cup Series championship point standings, trailing current leader Kevin Harvick by 63 points, while Menard ranks ninth and Dillon ranks 19th.

Brad Keselowski earned his first victory of the 2015 season and was followed to the line by Kevin Harvick, Kurt Busch, Menard and Newman.

The sixth race of the 2015 Sprint Cup Series season is the Martinsville 500 at Martinsville Speedway on Sunday, March 29, 2015, which is scheduled to be televised live on FOX Sports 1 beginning at 1 p.m. Eastern Time and broadcast live on the Motor Racing Network and SiriusXM NASCAR Satellite Radio, channel 90.
Austin Dillon Earns 16th-Place Finish in Dow Chevrolet at Auto Club Speedway
Austin Dillon and Richard Childress Racing's No. 3 Dow Chevrolet SS team started the 209-lap NASCAR Sprint Cup Series race at Auto Club Speedway in 21st place and earned a 16th-place finish on Sunday afternoon. During the early portion of the 209-lap event, Dillon battled handling conditions that prevented him from moving forward in the 43-car field. During both caution and green flag pit stops, the Gil Martin-led team improved the car's handling. Following a lap-94 trip to pit road, Dillon radioed in saying his Chevrolet SS was turning better. However, after a caution on lap 97, the No. 3 Chevrolet made contact with another car in the left-rear quarter panel on the ensuing lap-104 restart and forced the team to pit under green flag conditions for left-side tires. The unscheduled stop relegated Dillon to 30th place and one lap down to the race leader upon his return to the racetrack. The team earned the "Lucky Dog" award during a lap-184 caution and restarted in 20th place. He survived two green-white-checkered finishes, picking up four positions to finish 16th in the Dow Chevrolet and moved to 19th in the driver championship point standings, advancing three positions. The circuit heads to Martinsville Speedway on March 29th, where Dillon will pilot the No. 3 Cheerios Chevrolet SS.
                                    Start - 21          Finish - 16      Laps Led - 0    Points - 19                 
AUSTIN DILLON QUOTE: 
"What a race that was for this Dow Chevrolet team. We started out with some handling issues, then had a great stop that made the car handle better before our left-rear tire was cut on a restart. We had to pit, were down one lap and then got back on the lead lap to finish 16th. After how the race went for us, I will take that finish and head back to the East Coast and work on moving up in the standings some more."
,
Paul Menard Earns First Top-Five Finish of 2015 in California
Paul Menard drove to a fourth-place finish on Sunday in his Richard Childress Racing-prepared No. 27 FVP/Menards Chevrolet SS at Auto Club Speedway. The Wisconsin native started in row six by virtue of his qualifying effort of 11th on Friday afternoon at the two-mile track. By lap 13, Menard reported a tight-handling condition in the center of the turns but continued to maintain a spot in the top 15. Crew chief, Justin Alexander, remedied the condition during the caution on lap 24 with four tires, fuel and a wedge adjustment. These changes proved to be effective as Menard noted on lap 44 his FVP/Menards Chevy definitely handled better. The Alexander-led team continued to make changes on pit road which helped Menard race into the top 10 by lap 99 where he stayed for the remainder of the event. Fueled by a two-tire pit stop, Menard restarted for the final green flag of the day in the third position and crossed the finish line fourth. This finish marks Menard's first top-five of the 2015 season and moves him to ninth in the driver point standings. Up next for the No. 27 team is Sunday's event at Martinsville Speedway.
Start - 11            Finish - 4             Laps Led - 0              Points - 9
PAUL MENARD QUOTE:
"The guys made great adjustments starting yesterday after final practice and during today's race. My pit crew had good stops and everything seemed to line up. I'm proud of our effort today and what we continue to bring to the track from RCR and ECR."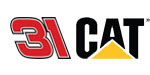 Ryan Newman Records Third-Straight Top-Five Finish at Auto Club Speedway
Ryan Newman drove Richard Childress Racing's No. 31 Caterpillar Chevrolet SS to a fifth-place finish in Sunday's 209-lap event at Auto Club Speedway. The South Bend, Ind., driver lined up ninth and battled tight-handling conditions in the first 100 laps to compete in the top 15. Crew chief Luke Lambert used both track bar and wedge adjustments on laps 137, 154 and 186 to remedy the situation while the pit crew performed flawlessly by turning in 11-second pit stops to help Newman gain positions on the track. On the lap-186 restart, Newman lined up eighth and climbed to sixth position before the caution flag waved for debris on lap 199 of the scheduled 200. Lambert called for a four-tire stop while most of the frontrunners took two tires. The strategy placed Newman in 15th before the race went into overtime one lap later. It took two attempts to race to the finish allowing Newman to drive up from 15th to a fifth-place finish. The top-five result is the team's third-straight top-five and fourth-consecutive top-10 finish of the season. Newman now ranks sixth in the championship point standings heading into the first short-track event of the year, next Sunday's 500-lapper at Martinsville Speedway. Quicken Loans will be on board as primary sponsor. 
Start - 9            Finish - 5            Laps Led -  0       Points - 6
RYAN NEWMAN QUOTE:  
"Luke (Lambert, crew chief) did an awesome job and so did everybody on the team, especially the guys in the pits. It was a hard-fought day today. We did not have the Caterpillar Chevrolet that we needed to have and thought we were going to have, but good strategy at the end and a couple of breaks with a couple of restarts helped us. We just didn't get a good restart on the second one to go. (Brad) Keselowski started on the outside of me and he got the line that moved and I didn't. We were fifth and he was first. It was a good day for us overall."

RCR PR